Witch & Wizard (Prebound)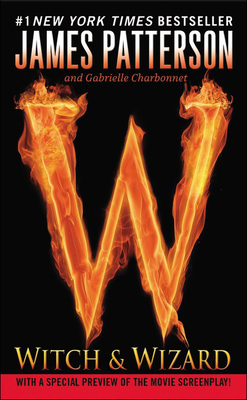 Description
---
The world is changing: the government has seized control of every aspect of society, and now, kids are disappearing. For 15-year-old Wisty and her older brother Whit, life turns upside down when they are torn from their parents one night and slammed into a secret prison for no reason they can comprehend. The New Order, as it is known, is clearly trying to suppress Life, Liberty, and the Pursuit of Being a Normal Teenager. But while trapped in this totalitarian nightmare, Wisty and Whit discover they have incredible powers they'd never dreamed of. Can this newly minted witch and wizard master their skills in time to save themselves, their parents--and maybe the world?
About the Author
---
James Patterson is the author of the highly praised Maximum Ride novels and of bestselling detective series featuring Alex Cross and the Women's Murder Club. His novels have sold more than 180 million copies worldwide. He lives in Florida.

Gabrielle Charbonnet has coauthored Sundays at Tiffany's with James Patterson. She lives in North Carolina.