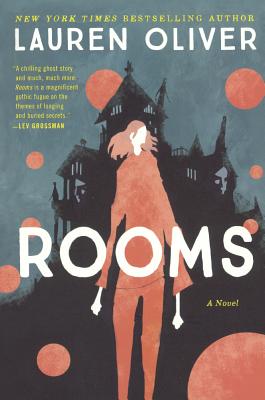 Staff Reviews
---
I've never read a book quite like this before. It's a unique take on the horror genre, not so much a "scary story" as it is a dark and unsettling exploration of mysteries, secrets, and personal tragedies. Lauren Oliver has taken the classic theme of the haunted house and rejuvenated it with uncommon emotion and tenderness, creating a refreshingly original ghost story. With shifting perspectives, we see the house through the eyes of each of its inhabitants, some of them living and some of them dead, all of them searching for peace in their own ways. These characters are very real and very human, and their stories are as touching as they are chilling. This is horror with heart and soul.
—
Jason
Description
---
A spellbinding tale of guilt, love, and family secrets from New York Times bestselling author Lauren Oliver
Estranged patriarch Richard Walker has just died, leaving behind a country house full of rooms packed with the detritus of a lifetime. His alienated family bitter ex-wife Caroline, troubled teenage son Trenton, and unforgiving daughter Minna have arrived for their inheritance.
But the Walkers are not alone. Alice and Sandra, two long-dead and restless ghosts, linger within the house's claustrophobic walls, bound eternally to its physical structure. Jostling for space and memory, they observe the family, trading barbs and reminiscences about their past lives. Though their voices cannot be heard, Alice and Sandra speak through the house itself in the hiss of the radiator, a creak in the stairs, the dimming of a light bulb.
The living and dead are haunted by painful truths that surface with explosive force. When a new ghost appears, and Trenton begins to communicate with her, the spirit and human worlds collide with cataclysmic results.
Elegantly constructed and brilliantly paced, Rooms is an enticing and imaginative ghost story and a searing family drama that is as haunting as it is resonant.