The Greeks: Agamemnon to Alexander the Great (Souvenir Catalogue Series) (Paperback)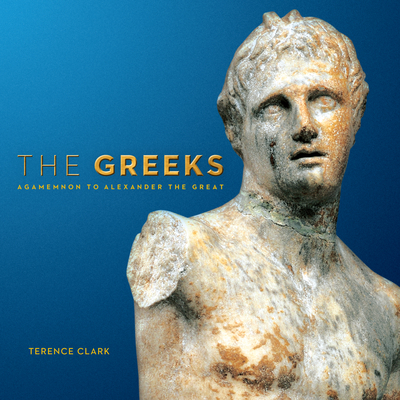 $9.95

Special Order - Subject to Availability
Description
---
Take an extraordinary journey through more than 5,000 years of Greek culture, from the Neolithic Era to the age of Alexander the Great.
Featuring a selection of exquisite artifacts -- many that have never been exhibited outside Greece -- this is a souvenir of the most comprehensive exhibition on Ancient Greece to tour North America in a generation. Explore unparalleled archeological discoveries that reveal the epic stories of ancient Greek heroes, from Agamemnon's siege of Troy to Alexander the Great's conquest of most of the known world.
From informative text and iconic images, gain an in-depth understanding of how the ancient Greeks viewed their world and themselves, in life and in death. Enter the passionate world of the Greek gods, including Aphrodite, Athena, Zeus and Poseidon, and be a witness to the birth of Western philosophy, democracy, poetry and theatre.
About the Author
---
Terence Clark is the curator of Western Canadian Archaeology at the Canadian Museum of History and the author of Rewriting Marpole: The Path to Cultural Complexity in the Gulf of Georgia.