The Tragedy of Empire: From Constantine to the Destruction of Roman Italy (History of the Ancient World #7) (Hardcover)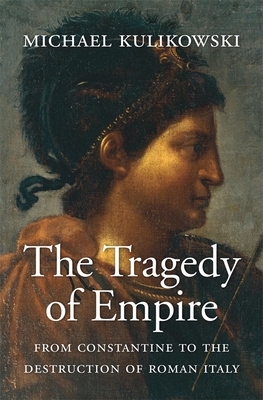 $35.00

Not Available In-Store - Usually Ships from Warehouse in 1-5 Days
Description
---
A sweeping political history of the turbulent two centuries that led to the demise of the Roman Empire.
The Tragedy of Empire
begins in the late fourth century with the reign of Julian, the last non-Christian Roman emperor, and takes readers to the final years of the Western Roman Empire at the end of the sixth century. One hundred years before Julian's rule, Emperor Diocletian had resolved that an empire stretching from the Atlantic to the Euphrates, and from the Rhine and Tyne to the Sahara, could not effectively be governed by one man. He had devised a system of governance, called the tetrarchy by modern scholars, to respond to the vastness of the empire, its new rivals, and the changing face of its citizenry. Powerful enemies like the barbarian coalitions of the Franks and the Alamanni threatened the imperial frontiers. The new Sasanian dynasty had come into power in Persia. This was the political climate of the Roman world that Julian inherited. Kulikowski traces two hundred years of Roman history during which the Western Empire ceased to exist while the Eastern Empire remained politically strong and culturally vibrant. The changing structure of imperial rule, the rise of new elites, foreign invasions, the erosion of Roman and Greek religions, and the establishment of Christianity as the state religion mark these last two centuries of the Empire.