Losing Ourselves: Learning to Live Without a Self (Paperback)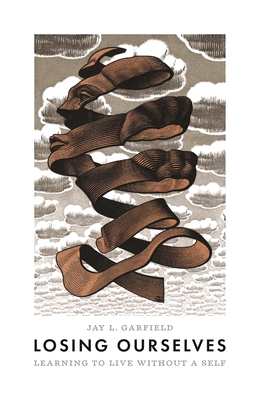 Description
---
Why you don't have a self--and why that's a good thing
In
Losing Ourselves
, Jay Garfield, a leading expert on Buddhist philosophy, offers a brief and radically clear account of an idea that at first might seem frightening but that promises to liberate us and improve our lives, our relationships, and the world. Drawing on Indian and East Asian Buddhism, Daoism, Western philosophy, and cognitive neuroscience, Garfield shows why it is perfectly natural to think you have a self--and why it actually makes no sense at all and is even dangerous. Most importantly, he explains why shedding the illusion that you have a self can make you a better person. Examining a wide range of arguments for and against the existence of the self,
Losing Ourselves
makes the case that there are not only good philosophical and scientific reasons to deny the reality of the self, but that we can lead healthier social and moral lives if we understand that we are selfless persons. The book describes why the Buddhist idea of no-self is so powerful and why it has immense practical benefits, helping us to abandon egoism, act more morally and ethically, be more spontaneous, perform more expertly, and navigate ordinary life more skillfully. Getting over the self-illusion also means escaping the isolation of self-identity and becoming a person who participates with others in the shared enterprise of life. The result is a transformative book about why we have nothing to lose--and everything to gain--by losing our selves.
About the Author
---
Jay L. Garfield is the Doris Silbert Professor in the Humanities and Professor of Philosophy, Logic, and Buddhist Studies at Smith College and a visiting professor of Buddhist philosophy at Harvard Divinity School. His many books include Engaging Buddhism.