Hawai'i Vortex Field Guide (Paperback)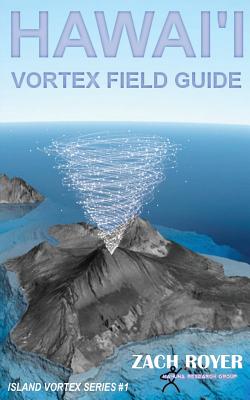 $14.95

Not Available In-Store - Usually Ships from Warehouse in 1-5 Days
Description
---
Vortexes exist where there are strong concentrations of gravitational and magnetic anomalies, in turn creating an environment that can defy gravity, bend light, promote healing, startle animals, twist plant life into spiral shapes and cause people to appear as though they've shrunk in size.
Hawai'i is home to some of the most powerful concentrations of earth energies on the planet and each island has a unique vibe and attractive force that calls to people. Many subtle energy researchers believe the Hawaiian Islands act as the heart chakra of the planet, a place of unconditional love & healing.
Book one of the Island Vortex Series, the Hawai'i Vortex Field Guide is your companion and introduction to the many energy vortexes that are on the Big Island. Each chapter includes vortex strength, type, accessibility, directions and more, giving you the chance to connect with these sites at your own pace. Hawai'i as a whole is known to be a spiritual power spot and so a vortex site here is a place where one can feel the spiritual healing energy, or mana, most strongly.