Awake on Earth: Facing Climate Change with Sanity and Grace (Paperback)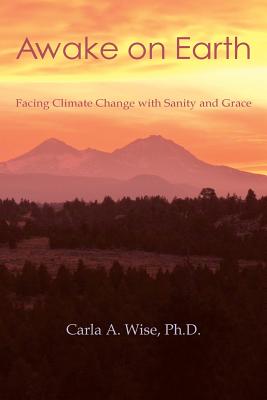 $14.95

Not Available In-Store - Usually Ships from Warehouse in 1-5 Days
Description
---
"A beautifully written and honest appraisal."
This is a pivotal moment for humans on earth: we are just now beginning to grasp the implications of a destabilizing climate and understand that our world is at risk. Chaotic weather, wildfires, ocean acidification, and other signs of a warming world are increasing as experts issue ever more dire warnings.Many of us wonder how to think, feel, and act.
Written by a biologist and mother who needed to come to terms with her deepening dread about all the climate news, Awake on Earth is an exploration of climate change that is grounded in science, holistic, and personal. In it Carla Wise helps us understand what we are facing, why, and how we might respond with more honesty, courage, and even grace.
Awake on Earth is a real gem and I absolutely recommend it. Well written and inspiring. Simply excellent.--Kari Norgaard, author of Living in Denial: Climate Change, Emotions, and Everyday Life
A beautifully written and honest appraisal, Awake on Earth helps us find our common humanity and face up to the profound moral obligation of being alive at this crucial time on Earth. It is a must-read for anyone who loves a child.--Mary Christina Wood, author of Nature's Trust: Environmental Law for a New Ecological Age
A highly readable balance of science and personal experience, raising tantalizing possibilities for human transformation.--Kathleen Dean Moore, author of Great Tide Rising and co-editor of Moral Ground
Going beyond a new light bulb is crucial if we're to make an impact on climate change. Carla Wise offers some sage insights in this new volume.--Bill McKibben, author of Eaarth