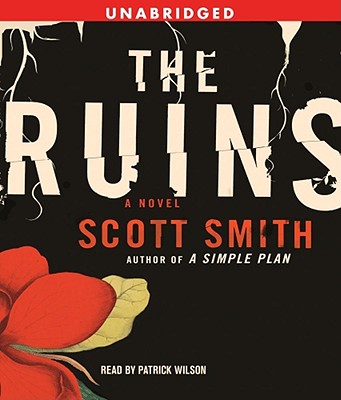 $49.95
Special Order - Subject to Availability
Staff Reviews
---
I'm not sure what would be scarier, vacationing with a group of young and naive worry free newlyweds for three weeks to mexico, or being eaten alive by a giant plant that shrouds an ancient Mayan temple off the beaten path? Both scenarios are frightfully weaved together in this contemporary horror novel. It's as simple as that, yet one of the few books to have actually made me cringe. It may be a quick read, but the author's choice of words illustrate both the characters and the setting hauntingly well. I now think twice about entering a garden or buying a ticket to Cabo after reading this book.
—
Jordan
Master of suspense writer Scott Smith (A Simple Plan) returns with this creepy novel of a tropical vacation gone horribly wrong. Pure terror interwoven with great characterization makes this book utterly enjoyable... but make sure and put it down before lunch!
—
Sarah B.
Description
---
HE EAGERLY AWAITED NEW THRILLER FROM THE AUTHOR OF A SIMPLE PLAN
Eerie, terrifying, and unputdownable, The Ruins is Scott Smith's first novel since his acclaimed debut A Simple Plan earned rave reviews and stormed bestseller lists.
The Ruins follows two American couples enjoying a pleasant, lazy beach holiday together in Mexico. On an impulse, they go off with newfound friends in search of one of their group -- the young German, who, in pursuit of a girl, has headed for the remote Mayan ruins, site of a fabled archeological dig.
This is what happens from the moment the searchers -- moving into the wild interior -- begin to suspect that there is an insidious, horrific "other" among them....