El oso generoso (Jonny Lambert's Bear and Bird): Un cuento para aprender a ayudar (The Bear and the Bird) (Board book)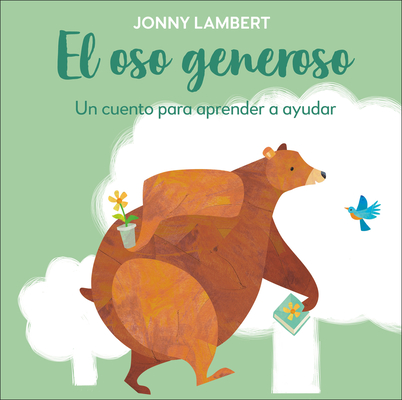 Description
---
Es primavera! El día está soleado y las abejas zumban de flor en flor. El oso está muy contento, ya puede dedicarse a una actividad que le gusta mucho: la jardinería. Pero tiene que trasplantar una flor y el hueco es muy pequeño. Necesitará la ayuda del petirrojo y el resto de sus amigos del bosque para llevar a cabo sus labores. ¿Serán buenos jardineros?


- Historia con texto rimado para divertirse leyendo
- Contiene vocabulario de la primavera y la jardinería
- Enseña a los niños los valores de la amistad, el compañerismo y la generosidad
- Incluye bonitas ilustraciones de animales de la mano del reconocido artista Jonny Lambert
- Elaborado con cartón natural

Los cuentos rimados son una herramienta fundamental para empezar a interiorizar el ritmo en edades tempranas. La repetición de rimas permite a los niños mejorar su memoria y a aprender de forma lúdica y divertida. ¡Acompáñalos en la aventura de trabajar en equipo con este entrañable personaje y sus amigos del bosque!

El oso generoso es el primer libro de una divertida serie que transmite a los más pequeños valores importantes para su desarrollo personal.
About the Author
---
Renowned illustrator Jonny Lambert has more than 30 years'experience in publishing and has more than 300 books to his name. His colorfulillustrations are distinctive in their style and their quirky nature, making them perfect forchildren's books. He has worked with DK on a number of titles, including Animal 123,Animal ABC, and Diggers.