Queens of the Underworld: A Journey into the Lives of Female Crooks (Hardcover)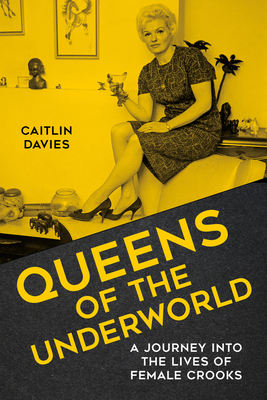 List Price: $34.95
Our Price: $29.95
(Save: $5.00 14%)
Description
---
The incredible story of Britain's female gangsters from the seventeenth century to the present day.

Robin Hood, Dick Turpin, Ronnie Biggs, the Krays … All have become folk heroes, glamorized and romanticized, even when they killed. But where are their female equivalents? Where are the street robbers, gang leaders, diamond thieves, gold smugglers and bank robbers?
Queens of the Underworld reveals the incredible story of female crooks from the seventeenth century to the present. From Moll Cutpurse to the Black Boy Alley Ladies, from jewel thief Emily Lawrence to bandit leader Elsie Carey and burglar Zoe Progl, these were charismatic women at the top of their game. But female criminals have long been dismissed as either not 'real women' or not 'real criminals', and in the process their stories have been lost.
Caitlin Davies unravels the myths, confronts the lies and tracks down modern-day descendants in order to tell the truth about their lives for the first time. 
About the Author
---
Caitlin Davies is a novelist, non-fiction writer, award-winning journalist and teacher. She is the author of six novels, six non-fiction books, and several short stories. She has written for The Independent, The Sunday Times, The Telegraph, The Daily Mail and Mail on Sunday. Her books include Bad Girls: a History of Rebels and Renegades, a history of Holloway Prison.
Praise For…
---
"Neither sentimental nor judgmental, Davies presents these characters as important examples of criminological history. The case studies are prime examples of women who have not only been forgotten or ignored, but who put their male criminal counterparts to shame." —Spectator