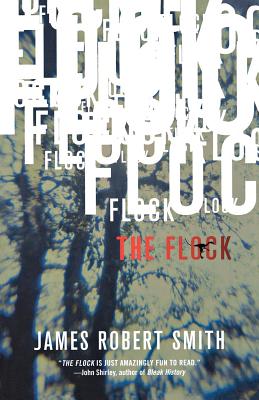 $25.99

Not Available In-Store - Usually Ships from Warehouse in 1-5 Days
Description
---
A remote Florida swamp has been targeted for theme-park development, and the swamp's inhabitants are none too happy. It doesn't help that the residents are a colony of intelligent, prehistoric, dinosaur-like birds. This flock of beasts has escaped the mass extinction that killed off the dinosaurs, relying on stealth, cunning, and killer instinct. The creatures have been living in secret, just outside our developed world.

As the developers push to have the recently-discovered animals exterminated, a billionaire rogue environmentalist step in to protect these rare, predatory creatures. A naïve young Fish and Wildlife officer finds himself caught in between these two incredibly powerful forces, and may find out the hard way that man is the most dangerous predator of them all . . .

The Flock is a contemporary eco-thriller about what can happen when man violates nature, and when nature fights back.
About the Author
---
James Robert Smith lives with his wife, son, and two requisite cats near Charlotte, North Carolina.

He has published more than sixty short stories and had his comic scripts published by Marvel Comics, Kitchen Sink, Spyderbabies Grafix, and others. He is co-editor of the Arkham House anthology, Evermore. He is the author of the novel The Flock.
Praise For…
---
"Smith maps out a complex living environment that makes the flock's continued existence almost believable and depicts human characters who match the killer birds in adaptability." —Publishers Weekly

"This book has everything a crypto fan could want; prehistoric beasts with near human intelligence; a large corporate entity intent on turning the last wild areas of Florida into suburbia; a self made billionaire ecologist intent on preserving these same areas; and a retired Marine colonel with his own militia and a desire for mayhem. Smith does a wonderful job of brewing these disparate ingredients into a tasty story. And the fact that the hero is not much of a hero leaves a pleasant after taste on the palate." —Cryptozoology.com

"I read a lot of fiction, little of it sticking to the mental ribs, but The Flock delivered and will be one of those I revisit down the road, for sure. Give it a read, you won't be sorry!" —Steve Bissette