Earth (The Grand Tour) (Hardcover)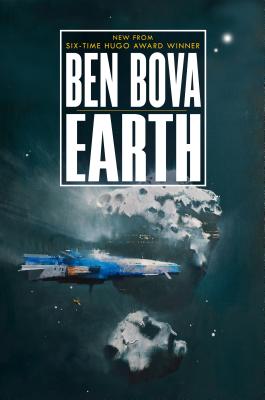 $29.99
Not Available In-Store - Usually Ships from Warehouse in 1-5 Days
Description
---
Earth is the latest science fiction novel from multiple Hugo Award winner Ben Bova, author of Apes and Angels and Survival
A wave of lethal gamma radiation is expanding from the core of the Milky Way galaxy at the speed of light, killing everything in its path. The countdown to when the death wave will reach Earth and the rest of the solar system is at two thousand years.
Humans were helped by the Predecessors, who provided shielding generators that can protect the solar system. In return, the Predecessors asked humankind's help to save other intelligent species that are in danger of being annihilated.
But what of Earth? With the Death Wave no longer a threat to humanity, humans have spread out and colonized all the worlds of the solar system. The technology of the Predecessors has made Earth a paradise, at least on the surface. But a policy of exiling discontented young people to the outer planets and asteroid mines has led to a deep divide between the new worlds and the homeworld, and those tensions are about to explode into open war.
About the Author
---
Ben Bova is the author of more than a hundred works of science fact and fiction, including Able One, Leviathans of Jupiter and the Grand Tour novels, including Titan, winner of John W. Campbell Memorial Award for best novel of the year. He received the Lifetime Achievement Award of the Arthur C. Clarke Foundation in 2005, and in 2008 he won the Robert A. Heinlein Award "for his outstanding body of work in the field of literature." He is President Emeritus of the National Space Society and a past president of Science Fiction Writers of America, and a former editor of Analog and former fiction editor of Omni. As an editor, he won science fiction's Hugo Award six times. Dr. Bova's writings have predicted the Space Race of the 1960s, virtual reality, human cloning, the Strategic Defense Initiative (Star Wars), electronic book publishing, and much more. He lives in Florida.
Praise For…
---
Praise for Survival
"A page-turner."—Manhattan Book Review
"[Bova's] excellence at combining hard science with believable characters and an attention-grabbing plot makes him one of the genre's most accessible and entertaining storytellers." —Library Journal
"Impressive." —Kirkus Reviews on Titan
"A guaranteed crowd-pleaser!" —Booklist on Mercury