Harry Potter and the Sorcerer's Stone (Thorndike Young Adult) (Large Print / Library Binding)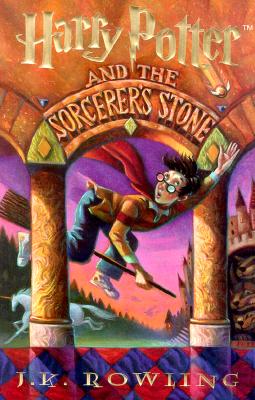 $26.99
Not Available In-Store - Usually Ships from Warehouse in 1-5 Days
Staff Reviews
---
I first fell in love with the Harry Potter series when I was nine years old and have been in love ever since. Now, many years later, this new and beautiful illustrated edition has elicited the same kind of love I first felt when my dad read the original version to me. Jim Kay's illustrations highlight J.K. Rowling's text and bring it to life in a way that is sure to excite any Harry Potter fan, whether they're reading The Sorcerer's Stone for the first or the five-hundredth time.
—
Heather H.
The first time I read this book, it was in the original US format, with only the illustrations by Mary GrandPré. Of course Rowling's beautiful storytelling enabled me to build a visual in my mind so vivid, I didn't think anyone would ever be able to capture it. Artist Jim Kay didn't just illustrate Harry Potter, he brought him to life. Study each of the over 100 illustrations closely and you will find they are as full of hidden imagery as Rowling's prose. Kay modeled each central character after actual models – some family, some friends, some folks he met on the Underground in London. This is truly one of the most beautiful books I have ever had the pleasure of holding in my hands.
—
Scott
Description
---
The author's first novel introduces Harry Potter, the son of a powerful wizard and witch who are killed by an even more powerful sorcerer. Sent to live with his Muggle (non-magical) aunt, uncle, and cousin, Harry is treated poorly without knowing why. On his tenth birthday, Harry learns that he is a wizard and is to go off to Hogwarts, a prestigious school for wizards and witches. Harry and his friends, Hermione and Ron, soon discover that something shady is going on, and they must save Hogwarts from the very sorcerer who killed Harry's parents.
No Canadian Rights for the Harry Potter Series
HARRY POTTER and all related characters and elements are trademarks of and (c) Warner Bros. Entertainment Inc. Harry Potter publishing rights (c) J. K. Rowling. (s05)