Keep Your Friends Close (Hardcover)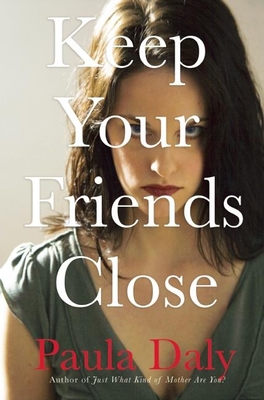 Staff Reviews
---
There is a very specific type of novel that I ALWAYS enjoy: psychological thrillers featuring a woman (it's almost ALWAYS a woman) who leads a complacent, even smug, existence until the day her world is upended by a betrayal. Someone close to her, usually a husband, but in this case a best friend,  reveals themselves to be something else entirely. This charlatan, who has been playing the part of the dutiful husband, the loyal best friend, is in fact a manipulative sociopath, as toxic and furtive as a poisoned well. Done right, this type of book will engross me, even though I know what's going to happen. "Keep Your Friends Close" not only kept me captivated, it ended with a twist I truly didn't see coming. Fans of Gone Girl and The Silent Wife will love Paula Daly's newest--and eye their loved ones with renewed suspicion!
—
LAUREN'S STAFF PICKS
Description
---
Shortlisted for the CWA Gold Dagger for Best Crime Novel of the Year From breakout thriller writer Paula Daly, the story of a husband and wife and the devious best friend who comes between them. Natty and Sean have a rock-solid marriage--with two daughters, a successful business, and a beautiful house, they are a model family. When their younger daughter falls ill on a school trip, Natty rushes to her side. Luckily, Natty's best friend from college, Eve, is visiting and offers to stay with Sean to lend a hand in the household. But Natty returns home to find that Eve has taken to family life a little too well: Sean has fallen in love with her. With no choice but to put on a brave face, Natty attempts to start anew--yet no matter how hard she tries to set herself upright, Eve is there to knock her down again. Then Natty receives a mysterious note that says Eve has done this before--more than once--and the consequences were fatal. On a mission to reveal Eve as a vindictive serial mistress, Natty must navigate through a treacherous maze of secrets and lies that threatens her life and the safety of her loved ones.
About the Author
---
Paula Daly is a freelance physical therapist living in North West England with her husband, three children, and dog Skippy. Keep Your Friends Close is her second novel.