Keep Your Friends Close (Paperback)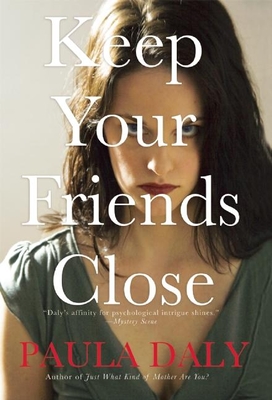 $14.00

Not Available In-Store - Usually Ships from Warehouse in 1-5 Days
Staff Reviews
---
There is a very specific type of novel that I ALWAYS enjoy: psychological thrillers featuring a woman (it's almost ALWAYS a woman) who leads a complacent, even smug, existence until the day her world is upended by a betrayal. Someone close to her, usually a husband, but in this case a best friend,  reveals themselves to be something else entirely. This charlatan, who has been playing the part of the dutiful husband, the loyal best friend, is in fact a manipulative sociopath, as toxic and furtive as a poisoned well. Done right, this type of book will engross me, even though I know what's going to happen. "Keep Your Friends Close" not only kept me captivated, it ended with a twist I truly didn't see coming. Fans of Gone Girl and The Silent Wife will love Paula Daly's newest--and eye their loved ones with renewed suspicion!
—
LAUREN'S STAFF PICKS
Description
---
From breakout thriller writer Paula Daly, Keep Your Friends Close is a riveting and electrifying story of a husband and wife and the devious best friend who comes between them. Natty and Sean Wainwright have a rock-solid marriage with two teenage daughters, a successful hotel business, and a beautiful house. When their youngest daughter falls ill on an overseas school trip, Natty rushes to her side. Luckily, Natty's best friend, Eve Dalladay, is visiting and offers to stay with Sean to lend a hand in the Wainwright household. But Natty comes home to find that Eve has taken to family life a little too well: Sean has fallen in love with her. With no choice but to put on a brave face, Natty attempts to set her life straight again but Eve is always there to knock her down. Then Natty receives an anonymous note that reveals Eve to be a serial mistress. She's done this before--and the consequences were fatal. Now Natty must navigate through a treacherous maze of secrets that jeopardizes her life and the safety of her loved ones.
About the Author
---
Paula Daly is the author of Just What Kind of Mother Are You?, Keep Your Friends Close, and The Mistake I Made. She lives in North West England with her husband, three children, and dog Skippy.