Fred Terman at Stanford: Building a Discipline, a University, and Silicon Valley (Hardcover)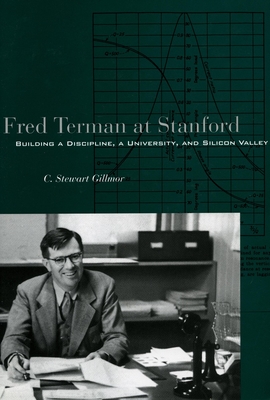 $80.00

Not Available In-Store - Usually Ships from Warehouse in 1-5 Days
Description
---
Fred Terman was an outstanding American engineer, teacher, entrepreneur, and manager. Terman was also deeply devoted to his students, to engineering, and to Stanford University. This biography focuses on the weave of personality and place across time--it examines Terman as a Stanford faculty child growing up at an ambitious little regional university; as a young electrical engineering professor in the heady 1920s and the doldrums of the Depression; as an engineering manager and educator in the midst of large-scale wartime research projects and the postwar rise of Big Science and Big Engineering; as a university administrator on the razor's edge of great expectations and fragile budgets; and, finally, as a senior statesman of engineering education. The first doctoral student of Vannevar Bush at M.I.T., Terman was himself a prodigious teacher and adviser to many, including William Hewlett and David Packard. Terman was widely hailed as the magnet that drew talent together into what became known as Silicon Valley.
Throughout his life, Fred Terman was constant in his belief that quality could be quantified, and he was adamant that a university's success must, in the end, be measured by the success of its students. Fred Terman's formula for success, both in life and for his university, was fairly simple: hard work and persistence, systematic dedication to clearly articulated goals, accountability, and not settling for mediocre work in yourself or in others.
About the Author
---
C. Stewart Gillmor is Professor of History and Science at Wesleyan University.
Praise For…
---
"Stewart Gillmor has chronicled a grand saga, illuminating how Fred Terman—pragmatic engineer, inspiring teacher, visionary academic administrator—catalyzed the extraordinary rise of Stanford to the top rank of universities, and its symbiotic creation of far-reaching economic and social capital. This fine book, comprehensive and acutely insightful, documents the transforming power of intellectual leadership." —Dudley Herschbach,Harvard University, Nobel Prize for Chemistry 1986

"This is more than the biography of an important contributor to the development of Stanford and "Silicon Valley"; it is a well-researched and detailed account of the development and maturation of one of the
world's great universities." —Gordon Moore,Co-Founder, Intel Corp.