A Theology for Family Ministries (Hardcover)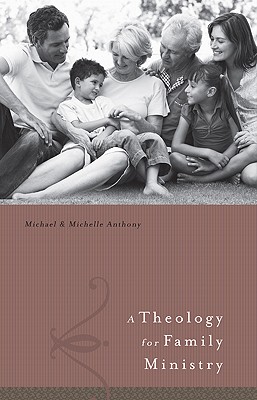 Description
---
The times are definitely changing. What was once simply referred to as a Nuclear Family in North America has morphed into labels such as Non-Traditional Families, Fragmented Families, Single-Parent Families, Gay-Partner Families, Blended Families, and beyond.

"It may not always be pretty, but it is reality, and that's the intersection between biblical ideal and ministry practice," writes editor Michael J. Anthony in A Theology for Family Ministry. 

With thoroughly researched input from a broad team of family experts, the book advises church and ministry leaders on how to make biblically and philosophically informed choices when reaching out to adults and children within these shifting paradigms. Emphasis is placed on what the Scriptures teach about the composition of the home, followed by discerning and hopefilled strategies for helping all families live out their God-given mandates. 

"While the family may continue to change into models that bring discomfort and angst to some of us, we rest in the assurance that God has a plan for those who live in any of these new configurations of what we now call family," explains Anthony. 

Other contributors include Ken Canfield, Michelle D. Anthony, Karen E. Jones, Freddy Cardoza, Michael S. Lawson, Richard Melick Jr., Curt Hamner, Leon Blanchette, Gordon R. Coulter, James W. Thompson, Timothy Paul Jones, Randy Stinson, Kit Rae, and David Keehn.
About the Author
---
Michael J. Anthony
is professor of Christian Education at Talbot School of Theology in La Mirada, California.  He holds degrees from Biola College (B.A.), Talbot Theological Seminary (M.A.), Golden Gate Seminary (M.R.E.), Southwestern Baptist Theological Seminary (Ph.D.), and Claremont Graduate School (Ph.D.).
Michelle Anthony is director of Family Ministries at Rockharbor Church in Costa Mesa, California, and also Family Ministry Architect for David C. Cook Publishers. She and her husband, Michael, have two children.