Mark O. Hatfield: Oregon Statesman Volume 33 (Oklahoma Western Biographies #33) (Paperback)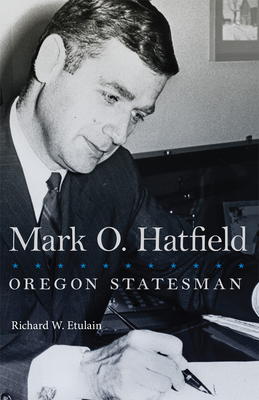 $24.95

Not Available In-Store - Usually Ships from Warehouse in 1-5 Days
Other Books in Series
This is book number 33 in the Oklahoma Western Biographies series.
Description
---
In a career in public office spanning five decades, Mark Odom Hatfield (1922-2011) never lost an election. First elected to the Oregon House of Representatives in 1950, he retired from political office in 1997 after serving as Oregon state senator, secretary of state, and governor and as United States senator for five terms. He was arguably the state's most important politician, but his brand of liberal-to-moderate Republicanism has long since vanished from the political stage. Mark O. Hatfield: Oregon Statesman tells Hatfield's story-as an Oregonian, a politician, and a man of practical vision, deep convictions, and far-reaching consequence in the civic life of the state and the nation.
A lifelong evangelical Christian and Republican-per his mother's fondest wishes-and politically inclined from a young age, Hatfield came to office after studying and teaching political science and observing firsthand the ravages of war in the Pacific and the cruelty of segregation at home. Historian Richard W. Etulain portrays Hatfield as an energetic young Republican legislator in a state becoming increasingly Democratic. He pushed civil rights legislation, supported laborers as well as business interests, and struck a balance that would align him with moderates even as the party's conservative wing became ascendant. Elected in 1958 as Oregon's youngest-ever governor, Hatfield went on to become the first in the twentieth century to hold that office for two terms, using his tenure to streamline the state's executive branch and promote Oregon as a prime destination for business and tourism-efforts that quickly earned him a place on the national stage. Etulain focuses on Hatfield as a force in Oregon state politics but also examines his long tenure as a U.S. senator, garnering attention early for his stance against the Vietnam War and later for his antinuclear position.
The private life, the public figure, the man of faith and family, of an older West and the new: this biography, while compact, captures Mark Hatfield in full, as a major western politician of the twentieth century.