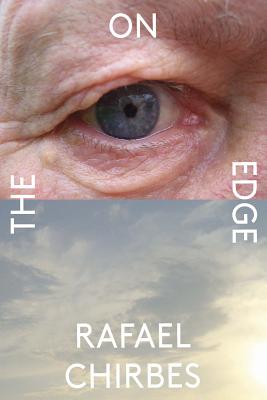 $16.95
Not Available In-Store - Usually Ships from Warehouse in 1-5 Days
Staff Reviews
---
An arresting premise with suffocating prose, reading this book put me in a delirium I couldn't shake for weeks. When a rotting corpse is found in the marshlands of coastal Spain, a region financially decimated after the recent recession and economic crisis, we're introduced to an unemployed carpenter, Esteban. Who does he think is responsible for Spain's ills? Everyone is to blame, from greedy developers to the poor prostitutes -- they all have blood on their hands. Chirbes' narrator relates this story of the crisis and his own in feverish, digressive sentences that can stretch on longer than a page at time, creating an intense and sometimes confusing sense of anxiety. Is this a genius novel Spain's recession or a maniacal manifesto disguised as fiction? You'll have to decide like I did.
—
Jeremy
Description
---
On the Edge
opens with the discovery of a rotting corpse in the marshes on the outskirts of Olba, Spain--a town wracked by despair after the burst of the economic bubble, and a microcosm of a world of defeat, debt, and corruption. Stuck in this town is Esteban--his small factory bankrupt, his investments stolen by a "friend," and his unloved father, a mute invalid, entirely his personal burden. Much of the novel unfolds in Esteban's raw and tormented monologues. But other voices resound from the wreckage--soloists stepping forth from the choir--and their words, sharp as knives, crowd their terse, hypnotic monologues of ruin, prostitution, and loss.
Chirbes alternates this choir of voices with a majestic third-person narration, injecting a profound and moving lyricism and offering the hope that a new vitality can emerge from the putrid swamps. On the Edge, even as it excoriates, pulsates with robust life, and its rhythmic, torrential style marks the novel as an indelible masterpiece.