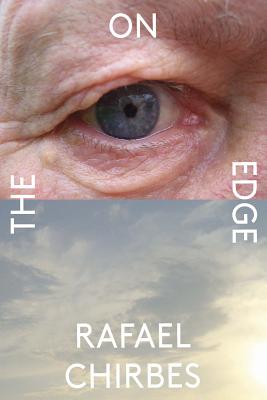 $16.95
Not Available In-Store - Usually Ships from Warehouse in 1-5 Days
Staff Reviews
---
An arresting premise with suffocating prose, reading this book put me in a delirium I couldn't shake for weeks. When a rotting corpse is found in the marshlands of coastal Spain, a region financially decimated after the recent recession and economic crisis, we're introduced to an unemployed carpenter, Esteban. Who does he think is responsible for Spain's ills? Everyone is to blame, from greedy developers to the poor prostitutes -- they all have blood on their hands. Chirbes' narrator relates this story of the crisis and his own in feverish, digressive sentences that can stretch on longer than a page at time, creating an intense and sometimes confusing sense of anxiety. Is this a genius novel Spain's recession or a maniacal manifesto disguised as fiction? You'll have to decide like I did.
—
Jeremy
Description
---
On the Edge is a monumental fresco of a brutal contemporary Spain in free fall
On the Edge
opens with the discovery of a rotting corpse in the marshes on the outskirts of Olba, Spain—a town wracked by despair after the burst of the economic bubble, and a microcosm of a world of defeat, debt, and corruption. Stuck in this town is Esteban—his small factory bankrupt, his investments stolen by a "friend," and his unloved father, a mute invalid, entirely his personal burden. Much of the novel unfolds in Esteban's raw and tormented monologues. But other voices resound from the wreckage—soloists stepping forth from the choir—and their words, sharp as knives, crowd their terse, hypnotic monologues of ruin, prostitution, and loss.
Chirbes alternates this choir of voices with a majestic third-person narration, injecting a profound and moving lyricism and offering the hope that a new vitality can emerge from the putrid swamps. On the Edge, even as it excoriates, pulsates with robust life, and its rhythmic, torrential style marks the novel as an indelible masterpiece.
About the Author
---
The author of nine novels and the winner of the National Prize for Literature and the Critics Prize for On the Edge, Rafael Chirbes (born in Valencia in 1949) is "the best writer of the twenty-first century in Spain" (ABC).

Margaret Jull Costa, the three-time winner of the Oxford-Weidenfeld Translation Prize, has also won the International IMPAC Dublin Prize and the PEN/Book-of-the-Month Club Translation Prize, among many others.

Valerie Miles, an editor, writer, translator, and professor, is the co-founding editor of the literary journal Granta in Spanish.
Praise For…
---
This is the great novel of the crisis. The corrosive voice of Rafael Chirbes paints a portrait of a universe of unemployment and disappointment—the long hangover that follows the party of corruption.

On the Edge, Chirbes's masterpiece, arrives as a message in a bottle among all the cans, rusting appliances, and tangled tackle. The fumes of the lagoon mix with the lingering sulfur of the Atocha railway-station bombing; the Spanish economy has all but collapsed. Who, or what, is to blame? Chirbes's novel accuses everyone.

— Joshua Cohen

A moving, densely detailed portrait of people without hope.

Rafael Chirbes's On the Edge is a novel for our time.

— Norman Rush

Chirbes, one of Spain's premier writers, is at his best when fully immersed, as he is in this novel. If Proust and an Old Testament prophet had collaborated to write about Spain's recession, it might have been something like the writing here—agonized, dense, full of rage, and difficult to forget.

Easily one of the year's finest and most important work, Chirbes's ON THE EDGE stands out as a marvel of what fiction is capable of dong (and, oh, that inescapable cover!).
— Jeremy Garber

Utterly convincing in its psychological details, but also memorable for the beauty of its writing and rhythms.
— Colm To´ibi´n

On the Edge is masterful, a centrifugal novel with sentences like sticky tentacles that clutch onto readers and suck them into a swirling, tempestuous, pulsating center.

— Valerie Miles

Rafael Chirbes is one of the greatest European authors of our time.

Literature, as Adorno once said, is a clock that keeps ticking. But it is also the best tool for understanding the world when reality is torn to shreds. Both rules are strictly complied with by great authors. And Rafael Chirbes is one of them.