The Dream of My Return (Paperback)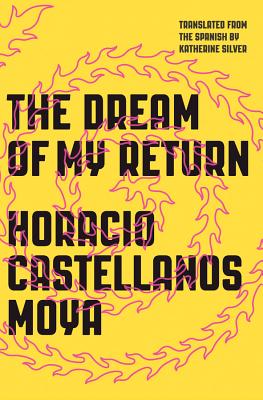 Staff Reviews
---
The anxiety and paranoia present in Moya's work grants him many deserved comparisons to Franz Kafka. An El Salvadoran dissenter and eventual ex-patriot, Moya left the country from fear of his critics. They had painted him as unpatriotic for his writing and threatened his life. The character in this novel is much like the author, a journalist with a dream to return home, but perhaps the whole thing is a nightmare afterall. Since going under hypnosis, he's having a hard time trying to figure out things. Debaucherous and mind-bending, this novel is addictive and darkly funny.
—
Jeremy B.
Description
---
High-octane paranoia deranges a writer and fuels a dangerous plan to return home at the tail end of El Salvador's long civil war.
Is the plan a dream or a nightmare?
Is he courageous, foolhardy, or just plain dumb?
Is the bubbling brew of horrors and threats actual or imagined?
After he seeks relief for liver pain through hypnosis (while drinking more than ever, despite the treatments), his few impulse-control mechanisms rapidly dissolve, and reality only rarely intrudes on his cogitations. Harebrained murder plots, half-mad arguments, hysterical rants: the narrative escalates at a maniacal pace, infused with Horacio Castellanos Moya's uniquely outlandish and acerbic sense of humor.