The Funambulists: Women Poets of the Arab Diaspora (Gender) (Paperback)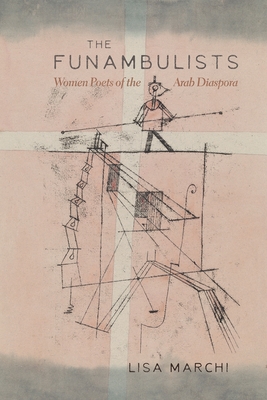 $29.95

Not Available In-Store - Usually Ships from Warehouse in 1-5 Days
Description
---
The Funambulists brings together the diverse poetry collections of six contemporary Arab diasporic women poets. Spanning multiple languages and regions, this volume illuminates the distinct artistic voice of each poet, yet also highlights the aesthetic and political relevance that unites their work.
Marchi explores the work of Naomi Shihab Nye, a celebrated American poet of Palestinian descent; Iman Mersal, an Egyptian poet living in Edmonton, Canada, who writes in Arabic; Nadine Ltaif, a Lebanese poet who lives in Quebec and has adopted French as her language; Maram al-Massri, a Syrian poet writing in Arabic and living in France; Suheir Hammad, an American poet of Palestinian origin; and Mina Boulhanna, a Moroccan poet living in Italy and writing in Italian. Despite their varying geographical and political backgrounds, these poets find common ground in themes of injustice, spirituality, gender, race, and class. Drawing upon the concept of tension, Marchi examines both the breaking points and the creative energies that traverse the poetic works of these writers. These celebrated funambulists use their art of balance and flexibility bolstered by their courage and transgression to walk a tightrope stretched out across cultures, faiths, and nations.
About the Author
---
Lisa Marchi teaches in the Department of Humanities at the University of Trento in Italy. Her research focuses on Arab diasporic literature.