Riding Shotgun with Norman Wallace: Rephotographing the Arizona Landscape (Paperback)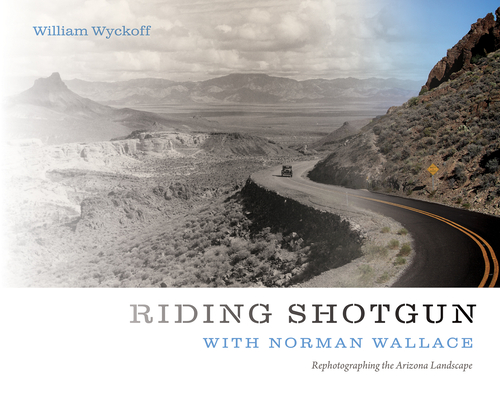 Description
---
2021 Southwest Books of the Year

In Riding Shotgun with Norman Wallace, award-winning geographer William Wyckoff celebrates the photographic legacy of Norman Grant Wallace, whose work as an Arizona highway engineer during the first half of the twentieth century afforded him the opportunity to survey every corner of the Grand Canyon State. Possessing a passion for photography, Wallace documented Arizona throughout his travels. From 1906 to 1969 Wallace photographed the state's natural and rural landscapes; its burgeoning infrastructure including roads, bridges, and dams; and its towns and cities, some of which experienced exponential growth following World War II.

Nearly one hundred years later, Wyckoff retraces Wallace's southwestern travels using the engineer's photographs and meticulous notebooks as a guide. The author rephotographs many of Wallace's iconic vantage points, giving us a historical tour of Arizona, a then-and-now viewpoint that also tells the personal story of Wyckoff's own vicarious travels with Wallace through Arizona's vast countryside and its urban centers and small towns.