Memory Into Memoir: A Writer's Handbook (Paperback)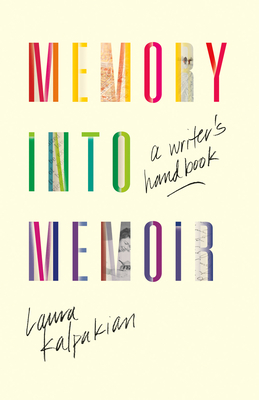 Description
---
Winner of the Gold Medal for Writing/Publishing in the 2022 Independent Publisher (IPPY) Book Awards

The memoir is not the story of what you know, it's the story of how you learned it.

Memory into Memoir provides a lively guide for anyone looking to wrestle the unruly past onto the page. In thirteen chapters, Laura Kalpakian provides tools to develop narrative form, scenic depiction, character development, and dialogue. There are chapters devoted to excavating the Family Story and the slippery Truth, especially when telling stories not solely your own. Kalpakian explores the use of letters, diaries, and photographs, and she offers tips for research, publishing choices, and the uses of music. With a broad exploration of technique and development, and a range of reference, Memory into Memoir includes examples, extensive resources, and animating prompts. The seasoned writer, the aspiring writer, and the reluctant writer looking for a knowledgeable, encouraging companion will find Memory into Memoir the go-to guide for a successful, fulfilling writing experience.