Macbeth (Play on Shakespeare) (Paperback)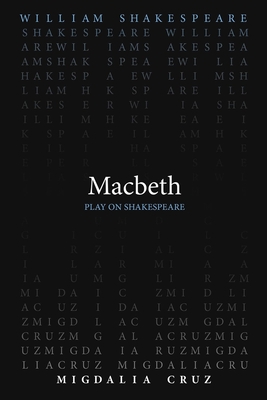 Description
---
In Migdalia Cruz's Macbeth, the Witches run the world. The Macbeths live out a dark cautionary tale of love, greed, and power, falling from glory into calamity as the Witches spin their fate. Translating Shakespeare's language for a modern audience, Nuyorican playwright Migdalia Cruz rewrites Macbeth with all the passion of the Bronx.  
This translation of Macbeth was presented in 2018 as part of the Play On! Shakespeare project, an ambitious undertaking from the Oregon Shakespeare Festival that commissioned new translations of 39 Shakespeare plays. These translations present the Bard's work in language accessible to modern audiences while never losing the beauty of Shakespeare's verse. Enlisting the talents of a diverse group of contemporary playwrights, screenwriters, and dramaturges from diverse backgrounds, this project reenvisions Shakespeare for the twenty-first century. These volumes make these works available for the first time in print—a new First Folio for a new era.
About the Author
---
Migdalia Cruz is an award-winning writer of more than sixty plays, musicals and operas, which have been performed in over venues across the Americas, Europe, Australia, and the Middle East. She is an alumna of New Dramatists and cochair of the playwriting fellows at the Dramatists Guild.