The Tempest (Play on Shakespeare) (Paperback)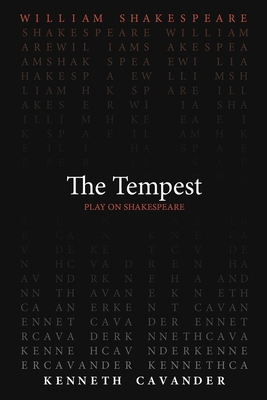 Description
---
Considered by most scholars to be the last play that Shakespeare wrote, The Tempest is a stormy tale of betrayal and forgiveness. After being banished by his brother Antonio, Prospero harnesses the magic of an otherworldly island full of monsters and spirits to seek revenge. In reworking this play for a twenty-first-century audience, Kenneth Cavander focuses on the humor and the magic in the tale, much of which has largely escaped modern audiences in recent years. 

Cavander's translation of The Tempest, which premiered at the Alabama Shakespeare Festival in 2017, was written as part of the Play On! Shakespeare project, an ambitious undertaking from the Oregon Shakespeare Festival that commissioned new translations of 39 Shakespeare plays. These translations present the Bard's work in language accessible to modern audiences while never losing the beauty of Shakespeare's verse. Enlisting the talents of a diverse group of contemporary playwrights, screenwriters, and dramaturges from diverse backgrounds, this project reenvisions Shakespeare for the twenty-first century. These volumes make these works available for the first time in print—a new First Folio for a new era. 
About the Author
---
Kenneth Cavander's plays, adaptations, and translations have been widely performed both in the United States and abroad. His work has been presented on Broadway and at many regional theaters, including the Guthrie Theater, Arena Stage in Washington, D.C., the Yale Repertory Theatre, the Williamstown Theatre Festival, and by the Royal Shakespeare Company. He is a member of the Dramatists Guild and Writers Guild of America West.