The Drought: A Novel (Paperback)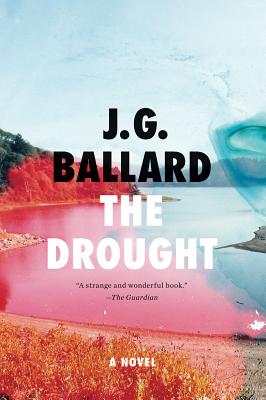 Description
---
An apocalyptic dystopia like no other, one whose "originality and power [of] vision can be felt" (Times Literary Supplement).
Water. Man's most precious commodity is a luxury of the past. Radioactive waste from years of industrial dumping has caused the sea to form a protective skin strong enough to devastate the Earth it once sustained. And while the remorseless sun beats down on the dying land, civilization itself begins to crack. The world is threatened by dramatic climate change in this highly acclaimed and influential novel, one of the most important early works by the best-selling author of Cocaine Nights and Super-Cannes.
About the Author
---
J.G. Ballard was born in Shanghai in 1930 and lived in England from 1946 until his death in London in 2009. He is the author of nineteen novels, including Empire of the Sun, The Drought, and Crash, with many of them made into major films.
Praise For…
---
A strange and wonderful book.
— Guardian

The most cosmically elegiac writer in literature…[N]o one reading Ballard could doubt the tidal gravity of his intellect.
— Jonathan Lethem - New York Times Book Review

A very impressive book by a deeply serious writer, the originality and power of whose vision can be felt.
— Times Literary Supplement

By arranging a world drought to kill off the majority of people, [Ballard] brings his characters to a state of timeless, arid obsession with what is left of water and of their own selves…[A] sensitive, baroque study in decadence.
— Daily Telegraph

The experience Mr. Ballard offers is mystical…It is weird; it is grotesque; it is magnificently Gothic.
— Sunday Times