The Enormous Egg (Prebound)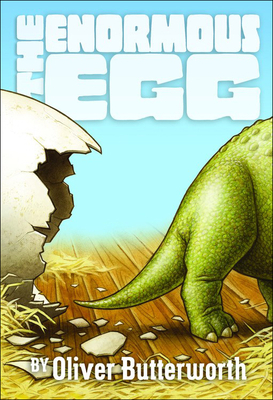 $18.80

Special Order - Subject to Availability
Description
---
Freedom, N. H., June 24 Freedom, New Hampshire, may be a small town, but it sure can produce a big egg. A hen belonging to the Walter Twitchell family of this town recently laid an egg which may turn out to be the largest hen's egg in history.
Their hen laid this astonishing egg on June 16, Mr. Twitchell declared. She had shown some signs of uneasiness before laying the remarkable egg, which measures almost a foot and a half around, and weighs nearly three and a half pounds.... Mr. Twitchell admits that he doesn't know what will come out of the egg. "Something surprising, " Mr. Twitchell guesses.
When Nate Twitchell discovers that one of his family's hens has laid the biggest egg he has ever seen, he is determined to see it hatch. And when it does, neither he nor his parents, the townspeople, the scientists, or the politicians from Washington are prepared for what comes out.