Sky Black with Crows (Paperback)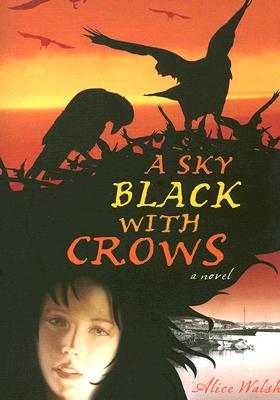 $9.95

Special Order - Subject to Availability
Description
---
Ann Connor Brimer Award for Children's Literature Nominee, 2008
CCBC's Best Books for Kids and Teens, 2008
A compelling adventure story
In the early 20th century, an English doctor exposed the desperation of the people of the outports of Newfoundland and Labrador. The doctor's name - Wilfred Grenfell - soon became synonymous with one of the greatest missions to the poverty-stricken in North America. The Grenfell mission was the early headquarters for the doctor's work. Thousands of fishermen and their families had no access to medical care, despite the harsh conditions of the fishery and life along the north Atlantic shores.
This book dramatizes this time and place and the Grenfell cause, through the story of a feisty teenager, Katie Andrew, whose family fishes the Labrador waters each summer. It's the spring of 1913, and Katie and her family join her father in the tiny settlement of Fox's Cove. The fishing life is tough and demanding, and as autumn draws near, Katie's father is lost at sea. Katie's mother stubbornly refuses to leave the outport, and waits for him to return even when all hope is lost. The tragedy is compounded when Katie's entire family falls ill and her mother dies. Katie awakens after her illness in the orphanage run by the Grenfell mission. She's relieved that one of her sisters has been saved with her, but is devastated by the disappearance of her youngest sister, who has been adopted by a well-to-do photographer and his family.
The loss of her sister marks the beginning of Katie's journey and the trigger for a compelling adventure story. It's a story that takes the girl through a series of events that are as vital to her search for her sister as they are insightful of the history of the Atlantic region at a time when Canada was about to make its early mark on the world.
Alice Walsh conveys a gritty sense of life in the outports and in the city of Halifax, where Katie continues her hunt for her sister. There's an authentic feel to the details of life on the Labrador, in the Grenfell orphanage - and in the wealthy and not so wealthy streets of Halifax. Above all, the story of Katie is one that will have enormous appeal for young readers who will empathize with a girl who fights back after losing so much and who retains a determination to make things right in the face of such overwhelming odds.
About the Author
---
Alice Walsh was born in northern Newfoundland and now lives in Lower Sackville, Nova Scotia. She is the author of four previous books for children, including Pomiuk: Prince of the North, which won the 2005 Anne Connor Brimer Award. Alice Walsh holds a Master's degree in Children's Literature from Acadia University.