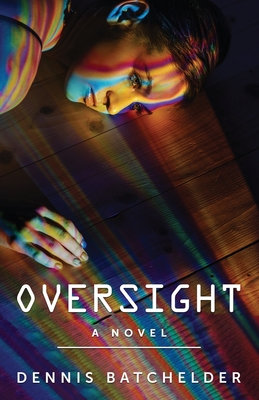 $17.00

Coming Soon - Available for Pre-Order Now
Description
---
"A dramatic tale of past lives, dark treachery, and the true nature of good and evil, Oversight by Dennis Batchelder is a stunning work of YA science fiction." - The Independent Review of Books
Seventeen-year-old Zelly is a self-proclaimed computer geek growing up in present-day Seattle. She's also one of the last three reincarnated leaders of Soul Identity, an ancient organization that promises to pass people's fortunes and memories to their future selves. Along with her two closest friends, she'll ascend to power when she turns nineteen...if she lives that long.
Zelly suspects her friend Ying is trying to kill her. Her fears escalate when they both get their hands on a vike portal, a new technology that lets them vividly see, feel, hear, touch, and smell what happened in their past lives. To her dismay, Zelly realizes that Ying is the reincarnation of a power-hungry leader, and their rivalry has played out for centuries.
In a page turning thrilling ride, Zelly scrambles to outwit her friend and rival. She thinks the vike technology will help her predict her future, which she believes is preordained by the past. Each trip to her past life brings Zelly wisdom, but what she uncovers from her shared history with Ying threatens to upend everything she knows about friendship... and her very soul.
"Batchelder has done what seems impossible in this day-and-age by creating a refreshing new world." - Hollywood Book Review, Starred Review