This Side of a Wilderness (Paperback)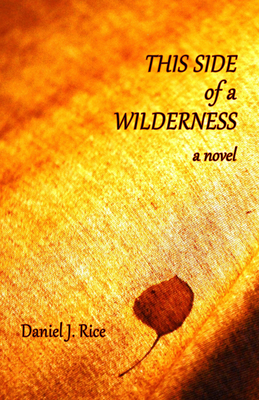 $16.00

Special Order - Subject to Availability
Description
---
"He was alone in the wilderness, a wilderness that seemed deep and forever, but was surrounded by a world filled with people."
From the founder of Riverfeet Press comes the introspective journey of a young man searching for meaning to his life by escaping civilization and returning to nature.

Eli Sylvan is on a quest to rediscover the wilderness of his youth. He spends his weekends camping and fishing in the wild mountains of Wyoming, and then on Mondays he returns to the daily grind of the professional workforce. Feeling alienated from his friends and coworkers, Eli spends his evenings painting scenic landscapes, but this only intensifies his longing to be completely immersed in nature. Then he meets Lamara, a young woman who has a sophisticated flair and a deep affinity for the outdoors. Together they develop a plan to resign from their careers in Wyoming and move into an isolated northern Minnesota forest. But the challenge of escaping the comforts of society is greater than either anticipated, and they must prepare themselves for the possibility of failure.
About the Author
---
Daniel J. Rice was born in Wiesbaden, Germany, in 1979, and moved frequently during his youth. In 2006 he earned a degree in Watershed Science in Ely, MN, and began working as a Hydrologic Technician for the U.S. Geological Survey, first in New Jersey, and then Wyoming. In 2011 he resigned from his position and moved alone into a tent deep in the forests of northern Minnesota. While spending an extended amount of time living alone in the wilderness, he wrote the novel, This Side of a Wilderness, and the journal, The Unpeopled Season. He is the founder of Big River Scoop Ice Cream, Riverfeet Press, and Jumping Off Point: Adventure Provisions. Currently he lives in Livingston, MT, where he operates a small business with his wife and daughter.