The Naming of Girl (Paperback)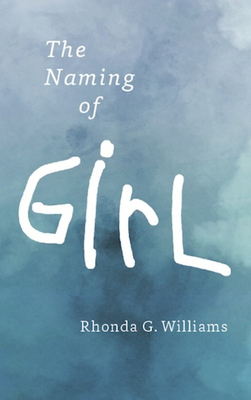 Description
---
You've met Scout Finch, Ellen Foster, and Ruth Anne Boatwright (Bone): Now meet Girl Brown, the spunkiest nine-year-old in all the South. Girl lives with Tracie, her guardian, who smokes so much pot she can't remember a thing, and Antoe, who is big like a grown-up only he is Girl's best (and only) friend and playmate. She spends most of her time taking care of Antoe and making sure they both keep out of Chuck's way. Chuck is Tracie's disabled Vietnam vet boyfriend who is fighting his own demons with too much whiskey and too much heroin and he hates what he calls sassy-mouthed kids. And Girl is the sassiest of them all with a mouth like a sailor on leave, and fingers so sticky she can clean out the local Woolworth store in a heartbeat.
Life begins to spiral out of control when she finds a friend in the only African-American girl in her class, Cerese Miller, and begins to spend time with the Miller's against Chuck's demands. Things take an even grimmer turn when Chuck is thrown in jail for beating up Cerese's older brother, Brady, and Antoe is mysteriously sent away.
Girl sets off on a journey to find Antoe that leads her to some unexpected allies in a monastery of Carmelite friars, and from Brother Joseph, she is able to piece together the heartbreaking truth about her parents. After Brother Joseph takes Girl back home, there is an unexpected death that she may or may not have had something to do with, and Brother Joseph offers Girl the opportunity for a different life.
About the Author
---
Rhonda G. Williams lives in south Arkansas where she is an online composition instructor for Virtual Arkansas. She received an MFA in playwriting from the University of Arkansas, and an MFA in creative writing from the University of Nebraska at Omaha. When she's not writing or teaching, she is busy with a vast menagerie of rescued animals, and she enjoys traveling to places off the beaten path. She is working on her second novel.