The Scarlet Virgins: When Sex Replaces Salvation (Paperback)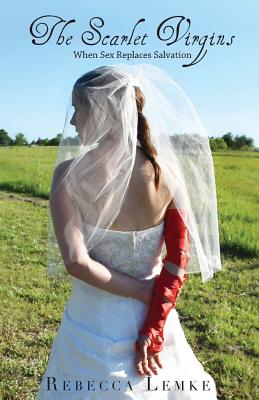 $11.99
Email or call for price.
Description
---
"Spit-in water." "De-petaled flower." "A chewed piece of gum."
The youth of my generation know these phrases by heart.
These labels marred the identities of those knowingly or unwillingly engaging in anything considered promiscuity. This ranged from having a crush, to having a private conversation with the opposite sex, to holding hands, to kissing, to premarital sex, and even to being sexually assaulted.
We were supposed to be modest, respectable, and non-contentious. That would keep us safe and out of the clutches of evil.
But it didn't.
They wanted to safeguard our sexuality. Instead, they broke it. They wanted us to be spotless before God. Instead, they drove us away from Him.
This novella is a memoir of one woman's journey through the Christian Purity Movement. It wrestles with the side effects the author has experienced, as well as those seen in her peers. These include the temptation of apostasy, addiction, alcoholism, anorexia, depression, self-harm, and suicide. Unlike many commentaries on purity culture, the author remains a devout Christian who believes in God, as He has described Himself.
The author seeks to restore the truth to broken souls: It is Christ who makes us pure.
About the Author
---
Rebecca Lemke grew up in a tiny homeschooling community in the Midwest; the kind where you couldn't talk about tattoos, spaghetti straps, Christmas trees, or the Easter bunny. Purity was a large focus of her childhood, perhaps even more of a focus than Jesus. She learned firsthand the perils of putting our focus on something other than Christ and now seeks to restore the Truth to the people she loves: Our worth is not in what we have done, but what He has done for us.