The Routledge Companion to Photography Theory (Routledge Art History and Visual Studies Companions) (Paperback)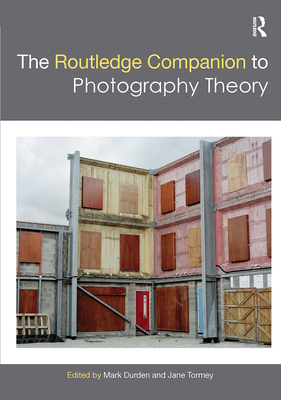 Description
---
With newly commissioned essays by some of the leading writers on photography today, this companion tackles some of the most pressing questions about photography theory's direction, relevance, and purpose.
This book shows how digital technologies and global dissemination have radically advanced the pluralism of photographic meaning and fundamentally transformed photography theory. Having assimilated the histories of semiotic analysis and post-structural theory, critiques of representation continue to move away from the notion of original and copy and towards materiality, process, and the interdisciplinary. The implications of what it means to 'see' an image is now understood to encompass, not only the optical, but the conceptual, ethical, and haptic experience of encountering an image. The 'fractal' is now used to theorize the new condition of photography as an algorithmic medium and leads us to reposition our relationship to photographs and lend nuances to what essentially underlies any photography theory -- that is, the relationship of the image to the real world and how we conceive what that means.
Diverse in its scope and themes, The Routledge Companion to Photography Theory is an indispensable collection of essays and interviews for students, researchers, and teachers. The volume also features extensive images, including beautiful colour plates of key photographs.