The Power of Reflection in Teacher Education and Professional Development: Strategies for In-Depth Teacher Learning (Paperback)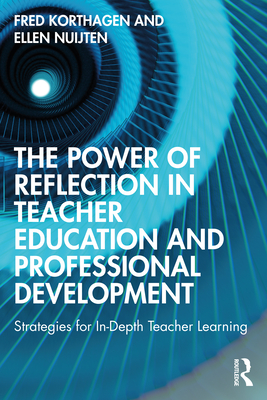 Description
---
Based on years of extensive research on teacher development, this book offers a practical introduction to the concept of teacher reflection, demonstrating how student teachers can engage with reflective learning from their teaching and classroom experiences in a systematic and inspiring way.
Providing practical models and guidelines for use in the classroom, renowned teacher educators Fred Korthagen and Ellen Nuijten outline various strategies for promoting reflection and illustrate how a deeper form of reflection ・ 'core reflection' ・ enhances awareness of professional identity and supports the dismantling of inner obstacles, therefore enhancing social justice and empowering diverse student populations. The authors demonstrate how a trajectory for learning can be designed to develop key competencies, as well as the role played by university- and school-based teacher educators in supporting teachers' self-directed reflection.
Featuring a variety of tools that support professional growth, this unique text demystifies the area of teacher reflection, helping to provide concrete and inspiring examples for how to strengthen professional identity based on everyday challenges faced by practitioners. The Power of Reflection in Teacher Education and Professional Development is therefore an essential guide for students, in-service teachers, and teacher educators alike, as well as for anyone in the helping professions.
About the Author
---
Fred Korthagen is Professor Emeritus at Utrecht University and Director of the Korthagen Institute for Professional Development in the Netherlands. He has received several awards for his research on teacher education and inspired educationalists worldwide.Ellen Nuijten has a master's degree in human and organizational behavior. She is a senior personal coach, team coach, and trainer, specializing in strength-based reflection and the psychological capital of individuals and teams.