Student Writing Tutors in Their Own Words: Global Voices on Writing Centers and Beyond (Paperback)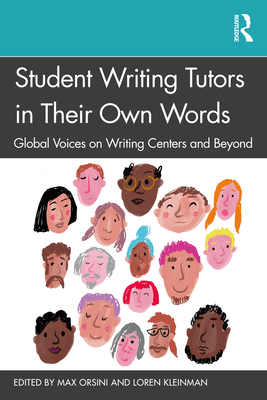 Description
---
Student Writing Tutors in Their Own Words collects personal narratives from writing tutors around the world, providing tutors, faculty, and writing center professionals with a diverse and experience-based understanding of the writing support process.
Filling a major gap in the research on writing center theory, first-year writing pedagogy, and higher education academic support resources, this book provides narrative evidence of students' own experiences with learning assistance discourse communities. It features a variety of voices that address how academic support resources such as writing centers have served as the nucleus for students' (i.e., both tutors and their clients) sense of community and self, ultimately providing a space for freedom of discourse and expression. It includes narratives from writing tutors supporting students in unconventional spaces such as prisons, tutors offering support in war-torn countries, and students in international centers facing challenges of distance learning, access, and language barriers. The essays in this collection reveal pedagogical takeaways and insights about both student and tutor collaborative experiences in writing center spaces.
These essays are a valuable resource for student writing tutors and anyone involved with them, including composition instructors and scholars, writing center professionals, and any faculty or administrators involved with academic support programs.
About the Author
---
Max Orsini is an academic advisor, program manager and professor of ESL, literature and writing studies at Drew University, USA.Loren Kleinman is the former Director of the University Writing Center at Drew University, USA.