Like Sisters on the Homefront (MP3 CD)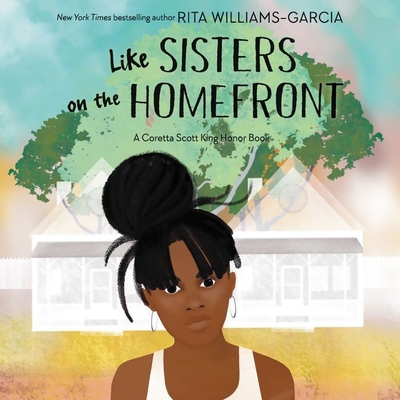 $39.99

Special Order - Subject to Availability
Description
---
Rita Williams-Garcia's masterful and bold Coretta Scott King Honor Book is just as fresh, funny, and powerfully relevant today as when it was first published. It is now being reissued with a beautiful, contemporary new cover
When fourteen-year-old Gayle gets in trouble with a boy--again--her mother doesn't give her a choice: Gayle is getting sent away from New York to her family down South, along with her baby, Jos .
In a small town in Georgia, there is nowhere to go but church, nothing to do but chores, and no friends except her goody-goody, big-boned, kneesock-wearing cousin, Cookie. Gayle is stuck cleaning up after Great, the old family matriarch who stays upstairs in her bed.
But the more she spends time with Cookie and Great, Gayle learns about her family's history and secrets, stretching all the way back through the preachers and ancestors of the past. And slowly, the stories of her roots begin to change how Gayle sees her future.
Rediscover this novel by a master storyteller and Newbery Honor-winning author, about one girl's discovery of her own African American family history--and her own place within it.