Black Conscious Christianity: An Afrocentric View of Christianity (Paperback)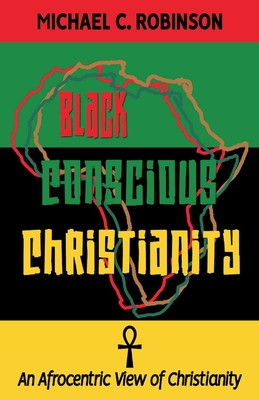 $19.99

Special Order - Subject to Availability
Description
---
Designed to help pastors, preachers, leaders, and everyday Christians better understand the connection between Afrocentricity and Christianity. Black Conscious Christianity explores the importance of history, theology, and Christian education from an Afrocentric perspective. It is critical that African descendants of slaves as well as all people come to understand the significant role of ancient Africa in the early Christian story.

Black Conscious Christianity addresses the following questions: 1. Is Christianity a white man's religion? 2. Are blacks Christian only because of the slave trade? 3. How can we trust the Bible when it was a key component of our enslavement?

4 Major themes of this book
1.The importance of a Culturally Relevant Apologetic
2.Ancient African Christianity
3.Early African Church Fathers
4.Ancient African Christian Kingdoms
About the Author
---
Dr. Michael C. Robinson is a native of Clinton, SC where he graduated from Clinton High School, the same school both his mother and father graduated from. He went on to earn an academic and football scholarship from Cumberland College. This is a time Dr. Robinson considers to be one of the most significant of his life, for this is when he meet his future wife, the former Erin Kelley. From Cumberland he transferred to the University of Kentucky to play football.
As a pre-med student Dr. Robinson was on track to attend chiropractic school and become a chiropractor. However, after under-grad he married the love of his life and settled in Kentucky. In addition to the vows he made to Erin, he accepted his call into the ministry. Ministry changed the academic trajectory for Dr. Robinson. He went on to earn several theological degrees concluding with a Doctor of Ministry. Being greatly influenced by his Pastor Dr. R.A. Vernon and academic mentor Dr.
William H. Myers, Dr. Robinson began his work in Urban Apologetics, thus giving birth to this very important work, Black Conscious Christianity. As husband, father of three beautiful girls, a pastor, a teacher to thousands, business owner, and author his ultimate goal is to inspire others to be all that God has called them to be.