Biographical History of Endocr (Wiley-Endocrine Society) (Hardcover)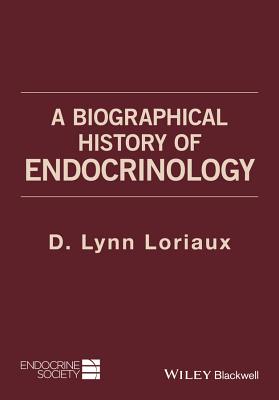 $135.00
Not Available In-Store - Usually Ships from Warehouse in 1-5 Days
Description
---
Establishing endocrinology as a distinct medical specialty was no easy task. This engaging volume chronicles the journey through the stories of the men -and occasional women--who shaped the specialty through the ages.
In 108 brief chapters,
A Biographical History of Endocrinology
illuminates the progress of endocrinology from Hippocrates to the modern day. The author highlights important leaders and their contributions to the field, including these early pioneers:
Kos and Alexandria, and the first human anatomy
Bartolomeo Eustachi and the adrenal gland
Richard Lower and the pituitary gland
Thomas Addison and adrenal insufficiency
Franz Leydig and testosterone secreting cells
Wiliam Stewart Halsted and surgery of the thyroid gland
John J. Abel and isolation of hormones
Hakaru Hashimoto and his disease
Covering all the watershed moments in the history of the profession, the book identifies key figures whose contributions remain relevant today. Their fascinating stories of experiments and studies, advocacy and adversity, and exploring unknown territory will inspire the next generation of endocrinologists and satisfy every clinician who ever wondered "how did we get here?"
This comprehensive yet concise biographical history of endocrinology will benefit not only practicing and prospective endocrinologists, but also other medical specialists and medical historians.
About the Author
---
Dr. Loriaux was born in Oklahoma and raised in Santa Fe New Mexico. He went to Colorado State University and spent two years in the CSU Veterinary school before transferring to Baylor College of Medicine as one of the first students in the Baylor MD/PhD program. He did his medical training at the Peter Bent Brigham hospital (nee Brigham and Women's hospital). He completed his endocrine training at the National Institutes of Health in Bethesda Maryland. He remained in Bethesda for 20 years, eventually becoming Chief of the Developmental Endocrinology branch, and Clinical Director of NICHD. In 1990, he moved to the Oregon Health and science University in Portland, first as head of the Endocrinology division, then as Chairman of the Department of Internal Medicine for 19 years. He is currently Chief of the Division of Endocrinology, Diabetes, and Metabolism at OHSU. Dr Loriaux was president of the Endocrine Society in 1995.