The Energy Disruption Triangle: Three Sectors That Will Change How We Generate, Use, and Store Energy (Hardcover)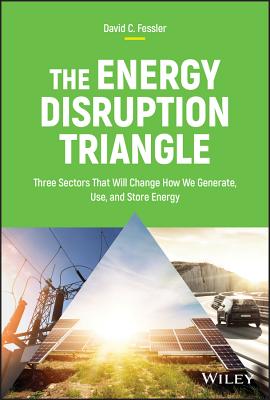 $40.00

Special Order - Subject to Availability
Description
---
A real-world guide for adapting to the new energy era
The Energy Disruption Triangle is a treatise on the energy revolution's real-world impacts, and a handbook for anyone looking to weather the storm. Three major technologies are already changing the energy paradigm: solar energy, electric vehicles, and energy storage. As technology continues to evolve and become more accessible to the masses, the nation's energy habits will experience a dramatic upheaval; this book provides actionable guidance to help you adapt.
We are already in the beginning stages of this black swan event, and most people don't know what's coming--but it will come much sooner and much faster than anyone thinks. This book reveals the revolution happening right before our eyes, and shows you how to thrive in this new era.
Learn how our energy supplies--and usage--are changing
Understand why energy storage matters, and how the technology is evolving
Explore the history and future of groundbreaking energy technologies
Delve into the disruption of the U.S. energy supply, and the possibility of energy independence
Rapidly advancing battery technology is boosting energy storage for homeowners, utilities, and electric vehicle manufacturers, stranding fossil fuels in the ground due to the high price of extraction relative to cost-effective sources such as solar and wind. Traditional energy sources are being phased out, and our nation has come to a fork in the road: uphold the status quo and allow our energy supply to be disrupted, or adapt and advance to a state of total energy independence. The Energy Disruption Triangle explores the state of U.S. energy from source to consumer, and provides insight into the three sectors that are changing the world.
About the Author
---
DAVID C. FESSLER is an energy and infrastructure strategist who writes for The Oxford Club, one of the world's most exclusive and prestigious networks of private investors. He was Vice President of Sales at LTX Corporation before running a 100-employee telecommunications installation company. His success as a technology and energy investor spans 45 years, and he's a renowned specialist in the semiconductor, telecommunications, energy, and infrastructure sectors. David, his wife Anne, and their two sons Jared and Noah live on a 68-acre farm in northeast Pennsylvania. He generates most of his electricity via a ground-mounted solar array. He and his wife drive a Tesla Model X.