The Silence of Bones (Hardcover)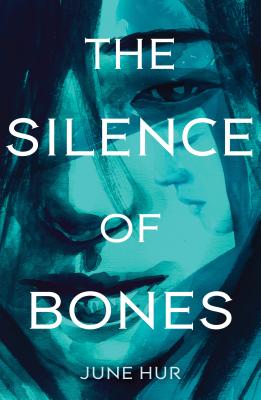 $17.99
Email or call for price.
Description
---
June Hur's elegant and haunting debut The Silence of Bones is a bloody YA historical mystery tale perfect for fans of Kerri Maniscalco and Renée Ahdieh.

I have a mouth, but I mustn't speak;
Ears, but I mustn't hear;
Eyes, but I mustn't see.

1800, Joseon (Korea). Homesick and orphaned sixteen-year-old Seol is living out the ancient curse: "May you live in interesting times." Indentured to the police bureau, she's been tasked with assisting a well-respected young inspector with the investigation into the politically charged murder of a noblewoman.

As they delve deeper into the dead woman's secrets, Seol forms an unlikely bond of friendship with the inspector. But her loyalty is tested when he becomes the prime suspect, and Seol may be the only one capable of discovering what truly happened on the night of the murder.

But in a land where silence and obedience are valued above all else, curiosity can be deadly.

Praise for The Silence of Bones:

ABA Indies Introduce Selection
Junior Library Guild Selection
A 2021 Edgar Allan Poe Award Nominee
A 2021 ALA Rise Selection
2020 Freeman Award Honorable Mention

"At once haunting and evocative, June Hur's The Silence of Bones is a gorgeous, tightly-woven debut. Prepare to delve deep into the lush and dangerous world of Korea in the 1800's for a page-turner you won't soon forget." —Hafsah Faizal, New York Times-bestselling author of We Hunt the Flame

"This gripping drama is definitely one you're not going to want to miss." —Buzzfeed
About the Author
---
June Hur was born in South Korea and raised in Canada, except for the time when she moved back to Korea and attended high school there. She studied History and Literature at the University of Toronto. She began writing her debut novel after obsessing over books about Joseon Korea. When she's not writing, she can be found wandering through nature or journaling at a coffee shop. June is the bestselling author of The Silence of Bones, The Forest of Stolen Girls, and The Red Palace, and currently lives in Toronto with her husband and daughter.
Praise For…
---
Praise for The Silence of Bones:

ABA Indies Introduce Selection
Junior Library Guild Selection
A 2021 Edgar Allan Poe Award Nominee
A 2021 ALA Rise Selection
2020 Freeman Award Honorable Mention
A 2021 CCBC Amy Mathers Teen Book Award Finalist

"At once haunting and evocative, June Hur's The Silence of Bones is a gorgeous, tightly-woven debut. Prepare to delve deep into the lush and dangerous world of Korea in the 1800's for a page-turner you won't soon forget." —Hafsah Faizal, New York Times-bestselling author of We Hunt the Flame

"An emotionally gripping journey. The Silence of Bones is a suspenseful, thrilling read, and readers will be swept away by Hur's meticulous weaving of historical detail and the depth of her characters' family ties." —Elizabeth Lim, author of Spin the Dawn

"An intriguing tale that touches on class, honor, the value of one's beliefs, and the lengths one is willing to go for loyalty and family. Hur presents such a vivid portrayal of the Joseon Era that it's like stepping back in time. With its breathtaking prose and complex characters, this mystery novel is sure to keep you guessing until the very end!" —Kat Cho, author of Wicked Fox

"With exquisite prose and an astonishing eye for detail, June Hur's The Silence of Bones will keep you up all night reading." —Nafiza Azad, author of The Candle and the Flame

"The detail of a historical plus the puzzle of a mystery. ... I recommend this historical whodunit for its jealous lovers, fugitive priests, and family secrets, but what I adored most was that at its heart, it's a story about a girl struggling to find her place in the world." —Traci Chee, author of The Reader and We Are Not Free

"This gripping drama is definitely one you're not going to want to miss." —Buzzfeed

"A total knockout." —Popsugar

"Gripping ... An exhilarating thriller, pitting the powerful against the power-hungry, endowing the powerless with affecting agency." —Shelf Awareness

"In this striking debut, Hur has crafted an intriguing historical mystery set in a time period often overlooked in YA ... A compelling mystery for lovers of Victorian murder cases who are ready for an alternative to the London setting." —Booklist

"This book is beautifully written, and moves at a brisk pace. ... Engaging and dynamic. Hur's first novel does an excellent job of exploring a topic that isn't found widely in YA literature." —School Library Journal

"The Korean concept of han, as well as customs, language, and politics, are woven flawlessly into the narrative ... Seol's determined pursuit of literacy and freedom, as well as the bittersweet ending, make for a memorable and worthwhile read." —Publishers Weekly

"An excellent historical mystery that asks big questions about family, religion, morality, and what it means to belong." —Book Riot

"Read this book if you enjoy: supporting debut authors, Korean history, the 1800s, atmospheric reads, K-drama dramatics, books in which you start suspecting everyone." —Goodreads

"A fantastic debut from Hur, who writes a captivating story that keeps readers guessing and expertly explains the complex political climate ... The female characters' courage, ingenuity and warrior hearts are inspiring, and the story that reveals them is entrancing." —The Canadian Children's Book Centre

"I was struck by the depth of this gripping story. ... The meditative quality of the narration of this historical mystery felt perfectly suited to the Korean setting and the backdrop of political and religious struggles. Seol's courage, curiosity, and dedication make her a character I can't get enough of." —Tegan Tigani, Queen Anne Book Company

"The Silence of Bones is a historic and richly atmospheric mystery that is utterly unique and difficult to put down! ... Mesmerizing." —Sarah True, Joseph-Beth Booksellers

"A well-written depiction of a part of history that we rarely see, led by a smart heroine who defies everyone's expectations of her." —Jackie Jou, Mysterious Galaxy Books

"Had me gripped from the first page!" —Robyn Broderick, The Reading Bug

"I came out with tears in my eyes and a weight lifted off my soul. ... The Silence of Bones not only brings something fresh to YA mysteries, but also transcends most adult mystery novels I've read ... Stunningly visual." —Sun and Chai