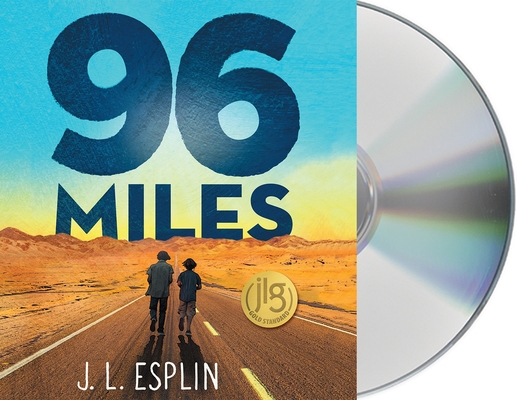 $39.99
Email or call for price.
Description
---
For fans of Gary Paulsen's classic Hatchet and Lauren Tarshis's bestselling I Survived series, J. L. Esplin's 96 Miles is a story of survival and desperation as two young brothers confront the worst in humanity—and themselves.

Dad always said if things get desperate, it's okay to drink the water in the toilet. I never thought it would come to that. I thought I'd sooner die than let one drop of toilet water touch my lips. Yet here I am, kneeling before a porcelain throne, holding a tin mug for scooping in one hand, and my half-gallon canteen in the other.

The Lockwood brothers are supposed to be able to survive anything. Their dad, a hardcore believer in self-reliance, has stockpiled enough food and water at their isolated Nevada home to last for months. But when they are robbed of all their supplies during a massive blackout while their dad is out of town, John and Stew must walk 96 miles in the stark desert sun to get help. Along the way, they're forced to question their dad's insistence on self-reliance and ask just what it is that we owe to our neighbors, our kin, and to ourselves.

From talented newcomer J. L. Esplin comes this story of survival and determination as two young brothers confront the unpredictability of human nature in the face of desperate circumstances.

A Macmillan Audio production from Starscape
About the Author
---
J. L. ESPLIN grew up with a Secret Service agent father, who was intent on raising self-reliant kids, prepared for any emergency, especially natural disasters. She lives in Las Vegas, Nevada, on the edge of town with her husband and kids. 96 Miles is her first novel. When not writing, she enjoys teaching guitar the fun way, traveling to new places, and coming back home to the desert.