Second Chance Summer (Hardcover)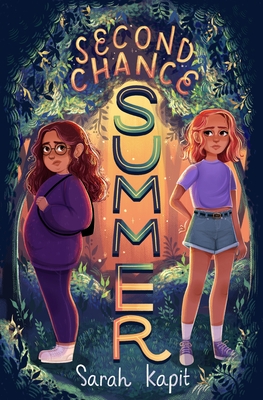 Description
---
Breaking up is hard to do, especially when it's with your best friend. Can these two ex-besties survive summer camp together?

Maddie and Chloe have always been best friends, until last year, when Chloe's popularity and budding fame as an actor left Maddie in the dust one too many times. Their friendship is over, and they're both ready to move on.

But when the girls arrive at summer camp, they discover that the universe isn't ready to let go of this friendship just yet: They're cabinmates, and each of them has to spend the summer with her ex–best friend. Is it time to try again, or are they doomed to drift apart for good?
About the Author
---
Sarah Kapit lives in Seattle with her husband and their goofy orange cat, and is the author of Get A Grip, Vivy Cohen! and The Many Mysteries of the Finkel Family. She earned a Ph.D. in history from the University of California, Los Angeles, and she's always happy to talk about the history of women, medicine, and any other history geek topic. She has a longstanding involvement in the disability rights and neurodiversity movements, and serves as chairperson of the Association for Autistic Community.
Praise For…
---
★ "Readers who enjoy nuanced character studies will be entranced, and those who think friendship is always a simple thing will be left with much to ponder." —Booklist, starred review

"[The main characters are] each figuring things out about themselves, and what seems a simple case of an unbalanced friendship reveals itself to be more complex." —Horn Book

"A sincere exploration of friendship's ups and downs." —Kirkus