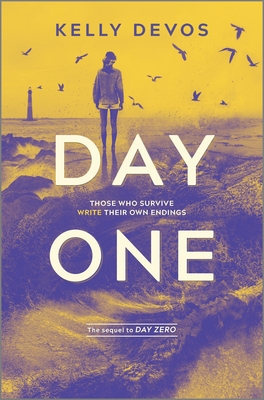 Description
---
I
n the sequel to Day Zero, stepsisters Jinx and MacKenna must put aside their enmity and work together to rescue their little brother...and possibly save the world. A nonstop whirlwind of a read for fans of Marie Lu, Rick Yancey and Alexandra Bracken.
RULE ONE: THOSE WHO PANIC DON'T SURVIVE
IT'S AS TRUE NOW AS IT WAS THE DAY OUR WORLD EXPLODED INTO CHAOS
Jinx
Three months ago, all I wanted was to stay up late playing video games and pretending things were fine. But with my parents' role in a massive political conspiracy exposed, I ended up on the run, desperate to rescue my little brother, Charles, from the clutches of The Opposition. I used to hate my father's obsession with disaster prepping. But as I fight my way across a war-torn country and into a secret military research facility with only my stepsister to count on, I realize that following
Dr. Doomsday's Guide for Ultimate Survival
might be our only hope of surviving to see Charles again.
MacKenna
Once, I had it all. The right backstory. The right qualifications. But my life as a student journalist was destroyed forever in the explosions that triggered the country's meltdown. Now I'm determined to help Jinx get our little brother back. But we also have to find our own reasons to survive. Somehow, I've become the first reporter of the new civil war. In a world where your story is your ultimate weapon, I have to become the toughest freedom fighter of all.