Big Red School (Clifford the Big Red Dog Storybook) (Paperback)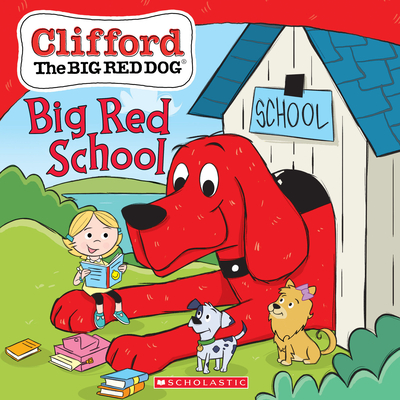 Description
---
Clifford the Big Red Dog is going to school!Clifford misses his best friend Emily Elizabeth every day when she goes to school. He wishes he could go with her. . . But Emily Elizabeth has a better idea-she will make Clifford his own big red school!Clifford invites his doggy pals along. Together, they get to do all of the same things Emily Elizabeth does when she is at school, like story time, art and music class, and even snack time! They have so much fun, that Emily Elizabeth's whole class wants to come to the big red school, too! Featuring adorable art from the new Clifford TV show and a full page of stickers!
About the Author
---
Meredith Rusu lives in New Jersey with her husband and two young sons. She is the author of more than one hundred children's books for licenses such as LEGO, Disney/Pixar, Captain Underpants, and Star Wars. She is also the author of the DATA Set series under the name Ada Hopper. When she isn't writing, Meredith enjoys singing karaoke, spending time with family, and going on the occasional adventure or two.
Norman Bridwell was the author and illustrator of numerous children's books, including the beloved Clifford series. The delightful stories about a big red dog named Clifford and his friend, Emily Elizabeth, have sold over 126 million copies in 13 languages!
Rémy Simard has illustrated many books for children. He is also the author of a series of graphic novels which is being adapted for television. Rémy has been shortlisted for a Governor General's Award and is well known and regarded for his comic style. He lives in Montreal, Quebec.