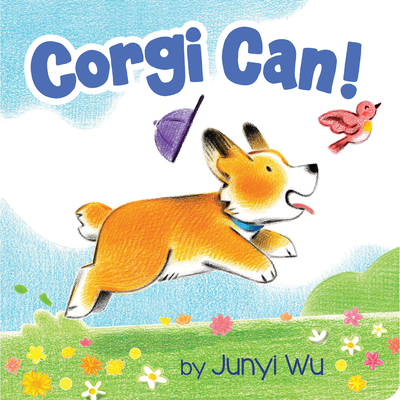 Description
---
An adorable board book of puppy love, that is sure to inspire little ones with all the things they can do!
Corgi can do LOTS of things. Corgi can play! Corgi can cuddle! Corgi can shake! Corgi can...roll around in a muddy puddle. Oh, corgi. There are so many things you can do, and so many reasons that we love you. This board book with simple text and adorable art is as easy to fall for as it is to read.
"This rhyming board book is an ode to the developmental milestones that youngsters can take pride in as they learn how to move, speak, play, and behave… Spot the Dog had better make room on the shelf for Can-do Corgi." --Kirkus Reviews
About the Author
---
Junyi Wu is a freelance illustrator and designer based in Orange County, California and a graduate of Art Center College of Design. Her passions include pies, puns, and puzzles.