The Blooded One (Paperback)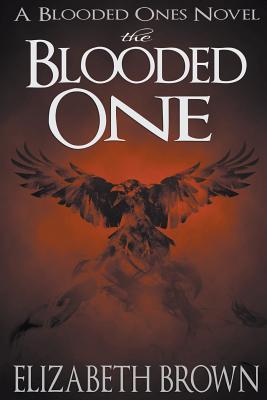 $14.99

Not Available In-Store - Usually Ships from Warehouse in 1-5 Days
Description
---
In 2012, a woman cuts her hand and picks up a strange colored stone.
Suddenly she is staring into the eyes of an angry Powhatan warrior
and the only town nearby is Jamestown, circa 1622.
THE BLOODED ONE
Maggie McMillan wakes up one day as a college student, yet ends the day in 1622. Captured by Winn, a warrior who is torn between his duty to kill her and his desire to keep her, she is thrust into a life she had only read about in history books.
Hunted and feared by both the Powhatan and the English, she struggles to find a way home while Winn plots to keep her there. Maggie fights to survive as she finds herself entangled in the Massacre of 1622, and Winn sees everything he ever believed in shattered by the knowledge she holds.
As they battle against each other and the message she brings from the future, she must decide whether to return to her own time, or to make a life in the past with the man who holds her heart captive.
The Blooded Ones series is an alternate version of E.B. Brown's Time Walkers series adapted for young adult and teen readers.