From Fatigued & Fat to Fantastic (Weight Loss) (Paperback)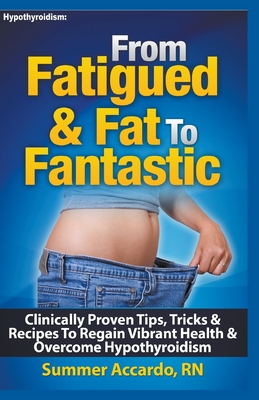 $18.99

Special Order - Subject to Availability
Description
---
If you want to lose up to 10 pounds in 2 weeks, then keep reading...

Inside this book, you'll discover:
1. How this fast metabolism diet burns stubborn belly fat
2. Secret ways to lose weight fast
3. Why you don't need to diet to lose weight fast
4. Strategies to boost metabolism quickly
5. How to lose weight fast by eating certain foods
6. How to lose your belly fat
7. Which weight loss supplements really work
8. Why certain health conditions slow weight loss
9. How to speed up weight loss as you get older
10. How a sluggish thyroid can halt your weight loss efforts
11. How certain high-fat foods lead to fast weight loss
12. Why avocados are good for weight loss
13. Why olives are good for weight loss
14. Why weight loss isn't always dependent upon exercise
Discover The Insider Secrets To Fast Weight Loss Today.
Buy Now