Brian and Wendy Froud's The Pressed Fairy Journal of Madeline Cottington (Hardcover)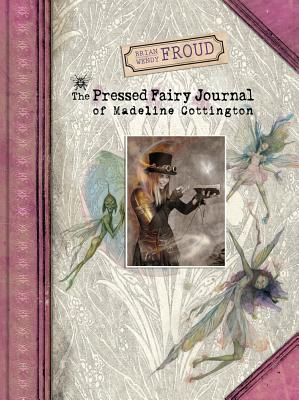 $24.95
Special Order - Subject to Availability
Staff Reviews
---
If you were a fan of Lady Cottington's Pressed Fairy Book you will love this book. It is the backstory of Lady Cottington, her brother Quentin and their home Cottington Hall. Their lives are rediscovered by their descendant Maddi who travels to the remains of Cottington Hall after a fight with her family. Maddi also has the ability to see faeries. If you are a Froud fan this is a must have book!
—
Heather G
About the Author
---
Wendy Froud is a sculptor, writer, and puppetmaker and is best known as the fabricator of Star Wars' Yoda. The Frouds live in Devon, England.
Brian Froud, one of the most respected mythic artists of our time, has won numerous awards, including the Hugo Award for Best Original Artwork.