The Poetry of Weldon Kees: Vanishing as Presence (Hardcover)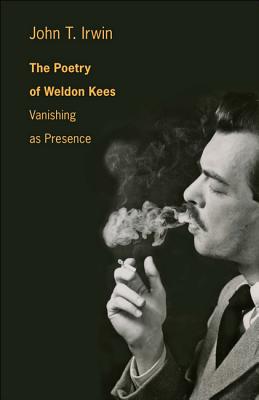 $35.00

Special Order - Subject to Availability
Description
---
A study in how a poet's corpus is remembered after he vanishes.
Weldon Kees is one of those fascinating people of whom you've likely never heard. Most intriguingly, he disappeared without a trace on July 18, 1955. Police found his 1954 Plymouth Savoy abandoned on the north side of the Golden Gate Bridge one day later. The keys were still in the ignition. Though Kees had alluded days prior to picking up and moving to Mexico, none of his poetry, art, or criticism has since surfaced either north or south of the Rio Grande.
Kees's vanishing has led critics to compare him to another American modernist poet who met a similar end two decades prior--Hart Crane. In comparison to Crane, Kees is certainly now a more obscure figure. John T. Irwin, however, is not content to allow Kees to fall out of the twentieth-century literary canon. In The Poetry of Weldon Kees, Irwin ties together elements of biography and literary criticism, spurring renewed interest in Kees as both an individual and as a poet.
Irwin acts the part of literary detective, following clues left behind by the poet to make sense of Kees's fascination with death, disappearance, and the lasting interpretation of an artist's work. Arguing that Kees's apparent suicide was a carefully plotted final aesthetic act, Irwin uses the poet's disappearance as a lens through which to detect and interpret the structures, motifs, and images throughout his poems--as the author intended. The first rigorous literary engagement with Weldon Kees's poetry, this book is an astonishing reassessment of one of the twentieth century's most gifted writers.
About the Author
---
John T. Irwin is the Decker Professor in the Humanities emeritus at Johns Hopkins University. His books include F. Scott Fitzgerald's Fiction: "An Almost Theatrical Innocence"; Hart Crane's Poetry: "Appollinaire lived in Paris, I live in Cleveland, Ohio"; The Mystery to a Solution: Poe, Borges, and the Analytic Detective Story; and Unless the Threat of Death Is Behind Them: Hard-Boiled Fiction and Film Noir.