Dragon Ball Box Set (Vol.s 1-16): Volumes 1 - 16 (Boxed Set)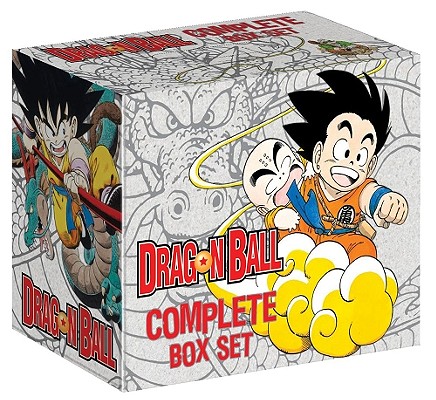 $114.99
Special Order - Subject to Availability
Description
---
What do you get when you bring together:
* A hero of awesome physical power but questionable intelligence
* A heroine of genius level intelligence but questionable morals
* a wise old man of great power and intelligence but no morals whatsoever
* a shape-shifting pig
* a wish granting dragon
... and the fiercest warrior ever to be paralyzed at the mere sight of a girl?
You get the greatest action adventure fantasy comedy manga series of all time!
Akira Toriyama's epic DragonBall Complete Box Set with all manga volumes 1-16, an exclusive double-sided poster and a DragonBall collector's booklet - all at an amazing special price!
A seminal series from a legendary creator. Meet a naive young monkey-tailed boy named Goku, whose quiet life changes when he meets Bulma, a girl who is on a quest to collect seven "Dragon Balls." If she gathers them all, an incredibly powerful dragon will appear and grant her one wish. But the precious orbs are scattered all over the world, and Bulma needs Goku's help (and his super-strength)! With a magic staff for a weapon and a flying cloud for a ride, Goku sets out on the adventure of a lifetime...